Bento Stainless Steel Insulated Thermal Insulation Lunch Box Container
The Bento Box is designed to take us everywhere! School, Office, Camping, Soccer Practice, Seminars, Gyms;
Anywhere you need to head out we fit right in. Don't worry about no mess!
With the Bento Box, you can enjoy a well-balanced meal, even when you're away from home!
Made of high quality stainless steel materials, not only nontoxic but durable.
Double deck design, not only convenient to separate different dishes but very easy to clean.
Long heat insulation time, about 3 hours.
Good tightness, prevent food from flowing out.
Multi-functional box cover, can be use as bowl.
Can be refrigerated, but can not be put in the microwave oven.
With insulating bag, easy to take your lunch box.
Material: Stainless Steel
Capacity: 1.2 L/ 1.5 L (optional)
Note
Preheat your lunch box with hot water for 2 minutes before use. Pour out the hot water before serving the food!!!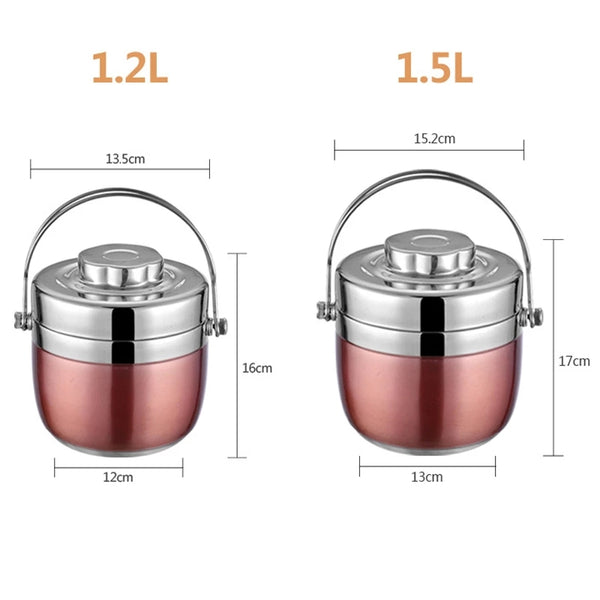 ---
We Also Recommend